OUT OF STOCK!

There are no more hard copy versions!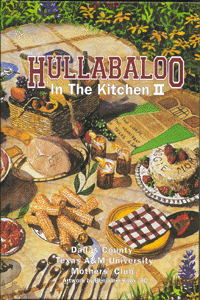 HULLABALOO in the Kitchen II
The Dallas County Texas A&M University Mothers' Club Cookbook
with over 600 family favorite recipes

recipes from famous Texans and notorious Aggies

eight full color photos of Texas A&M landmarks and traditions

and artwork throughout by Benjamin Knox '90.