Dallas County Aggie Moms will participate in…
The 35th Annual Big Event which will be held on March 25, 2017.
DCAM will be giving back to our own community here at home while our kids give back to the BCS community. We will be sorting, filling hygiene boxes, wrapping birthday boxes and filling Easter baskets (no candy) for children who are in need. Click here to sign up for the items needed for the day of the event.
Afterwards, join us for lunch at Mia's Mexican Restaurant. Questions? Contact Robin at dcampresidentelect@gmail.com.
Mission Statement
"Through service-oriented activities, The Big Event promotes campus and community unity as students come together for one day to express their gratitude for the support from the surrounding community."

We will be partnering with:
Hope Supply Co.
Hope Supply Co. (formerly Captain Hope's Kids) was founded in 1989. Mothers with small children are one of the fastest-growing segments of the homeless population, and more babies are being born into homelessness. To this day Hope Supply Co. dedicates all of our time, resources and attention to meeting the critical needs of homeless children. Over the past two years, Hope Supply Co. has procured and donated over $2.2 million in clothes, diapers, school supplies and much more to the homeless children of North Texas.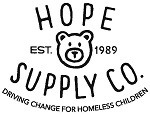 THE BIG EVENT
April 2, 2016
9:45am-12:00pm
Hope Supply Co.
10480 Shady Trail, Suite 104
Dallas, TX 75220