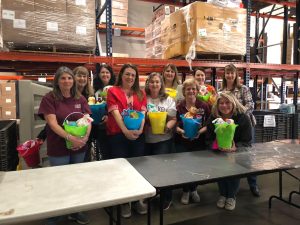 While our Aggie students participate in The Big Event in Bryan and College Station, Dallas County Aggie Moms participate in our own day of service.
Our Project: Hope Supply Co.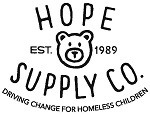 Hope Supply Co. (formerly Captain Hope's Kids) was founded in 1989 and dedicates all of its time, resources, and attention to meeting the critical needs of homeless children in North Texas, procuring and donating $2.8 million worth of critical needs items annually.
DCAM sorts and fills hygiene boxes, wraps and fills birthday boxes, and fills Easter baskets for children who are in need. Hope Supply Co. is located at 10480 Shady Trail, Suite 104, Dallas, TX 75220. We have lunch together after the event.
For more information, contact DCAMEvents@AggieNetwork.com.
Our Inspiration

Since its introduction in 1982, The Big Event has become the largest one-day, student-run service project in the nation. Each spring, tens of thousands of Texas A&M students come together to say "Thank You" to the residents of Bryan and College Station, completing service projects such as yard work, window washing, and painting for residents of the community. The message and mission remain the same – to simply say "Thank You."
Through service-oriented activities, The Big Event promotes campus and community unity as students come together for one day to express their gratitude for the support from the surrounding community.
The Big Event is a proud member of the Student Government Association at Texas A&M, and a recognized student organization of Texas A&M University.