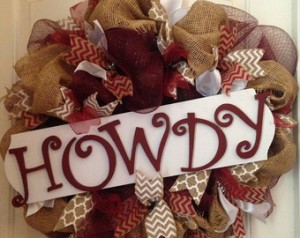 Each month, we schedule  'Aggie Moms Connecting' events. These are great opportunities to socialize and get to know your fellow Aggie Moms on a more personal level and have fun at the same time. Our goal is to offer a variety of activities. If you have a suggestion for an activity, let us know! Send all questions and RSVPs to DCAMMomsConnecting@AggieNetwork.com.
Upcoming Aggie Moms Connecting Events
January 18th at 11:15 AM: Lunch at Tupinamba Cafe (9665 N Central Expwy)
DETAILS: We're past the holidays, and the Aggies will be back at school. Let's meet for lunch and an adult beverage, if you choose. Hubbies are welcome! Look for an Evite so we can get an accurate headcount.
---
Recent Aggie Moms Connecting Events
December 11th: Holiday Party / Sock Exchange
November 5th: Game Night
September 9th: Mall Walking
July 19th: Summertime Moms' Movie Night
June 6th: Happy Hour & Wine Glass Painting