Tom Thumb's Good Neighbor Program
Dallas County Aggie Moms: #2672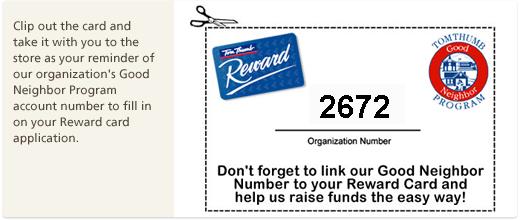 Kroger's Neighbor to Neighbor Program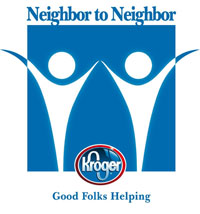 To participate in the Kroger rewards program, please register online.  (In-store registration is no longer offered.)  Log on to www.krogercommunityrewards.com, and create an account.  Then link your card to our organization by using #84820.
If you can't locate your card because you normally use your phone number at the register, call 800-576-4377
and select option 4 to get your Plus Card number.
Unlike the Tom Thumb program, we must re-register for Kroger every year.   And Kroger only allows customers to designate one organization, whereas Tom Thumb allows up to three.
If you have questions about either the Tom Thumb or the Kroger program, feel free to contact Liz Potter, Treasurer, at dcamtreas@gmail.com.
Amazon Smile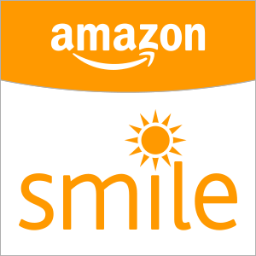 Dallas County Aggie Moms is now connected with Amazon Smile, a new    option for Amazon shoppers. Amazon Smile allows shoppers to link their    current Amazon account to their favorite non-profit; .5% of every purchase    goes straight to the non-profit in the form of a donation. No extra cost to you! All you have to do is follow this link and sign in with your Amazon account email address and password. Once you're connected, you'll see a message at the top of the Amazon Smile window that says, "supporting Federation of Texas A&M University Mothers' Club"  (all of the member clubs have unique EIN numbers, but the same name).  If you try searching for us on the Amazon site, you'll have to look for "Federation of Texas A&M " and choose the one with the Dallas address. You should only have to use the link once — to get back to the site, just google Amazon Smile. It will remember so you should see "supporting Federation of Texas A&M University Mothers' Club".